Barbara is a highly sought after speaker and has been invited to keynote at numerous conferences and other educational events across the country. She connects with the audience through engaging stories, sharing practical advice, and providing motivation that helps participants realize their potential.
Barbara is available to do keynote speeches and workshops on the following topics:
Social and Emotional Learning
Character Education
Service Learning
Social Action
Gifted and Talented
If you are interested in inviting Barbara to speak at your next conference or present fun and engaging workshops, please reach out.  You can also download a PDF about her keynotes and workshops here.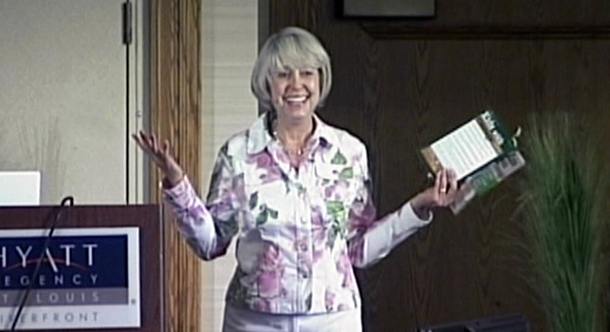 Selected list of over 100 presentation to local, state, and national organizations:
Virginia Beach City Public Schools, keynote
Michigan State Alliance for Gifted Education, keynote
Wisconsin Assn. for Environmental Education, keynote
Confratute, The Summer Institute on the Gifted and Talented, keynote
Utah Association for Supervision & Curriculum Development, keynote National Council for the Prevention of Crime, keynote
Children's Conference, North Carolina Programs for Gifted, keynote
NAGC, National Association for Gifted Children World Conference for Gifted and Talented Children
Seminars for teachers / students / administration / parents in many states, including: Arizona, Arkansas, California, Connecticut, Georgia, Illinois, Michigan, Missouri, New York, North Carolina, North Dakota, Oregon, Pennsylvania, Texas, Utah, Wisconsin.
Endorsements